Well here it is January 2014 and what a better way to ring in the new year then to actually get caught up on editing for my own family events over the past year. Yes I know I should keep up on my own stuff but I am bad about that..... Tsk, tsk.
So lets take some time to flash back to June when it was sunny and warm and we celebrated Alex's 3rd birthday!
I asked Alex what kind of birthday party he wanted and of course his response was Star Wars. I knew he would pick that but wanted to check with the birthday boy first on this important topic. I had all kinds ideas so this was going to be a fun party to plan!
Here is the birthday boy and his sister in her Star Wars tutu!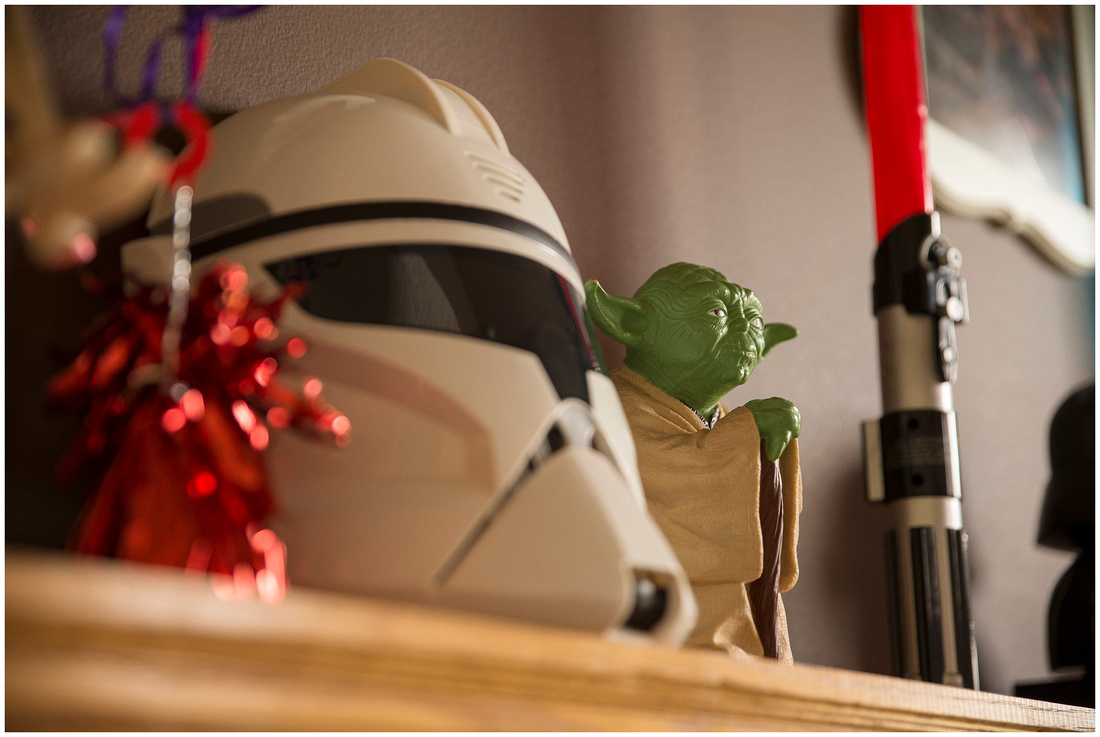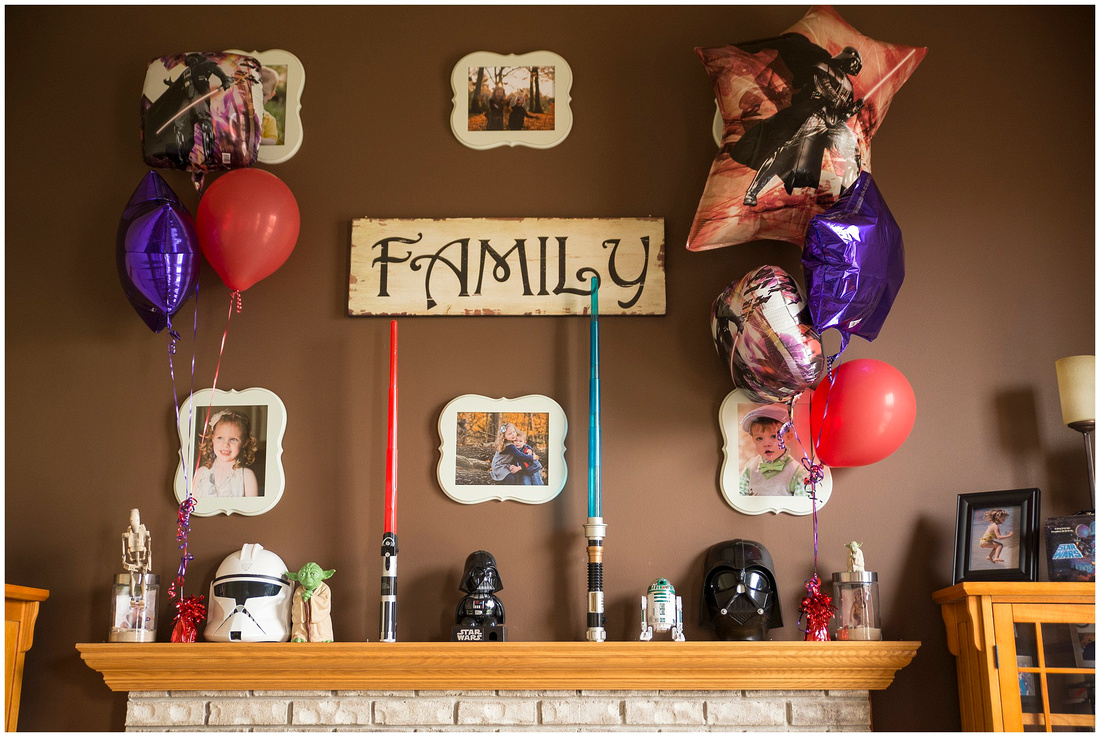 The nice thing about your son having a ton of Star Wars stuff is no need to buy any decorations because I just used his toys to decorate with!
I really wish I could take credit for the refreshment set up but truthfully I got these ideas from Pinterest. They were a huge hit with the adults that got the play on the words!
The edible lightsabers where a huge hit!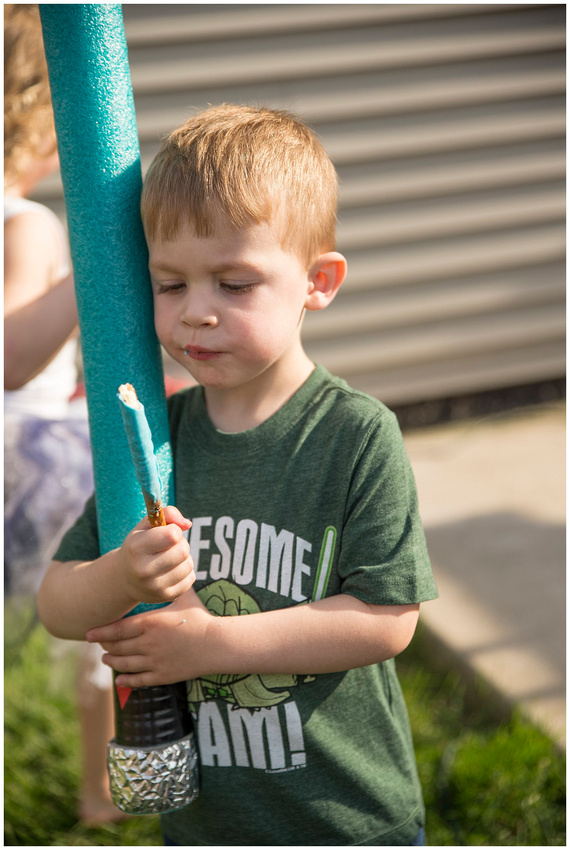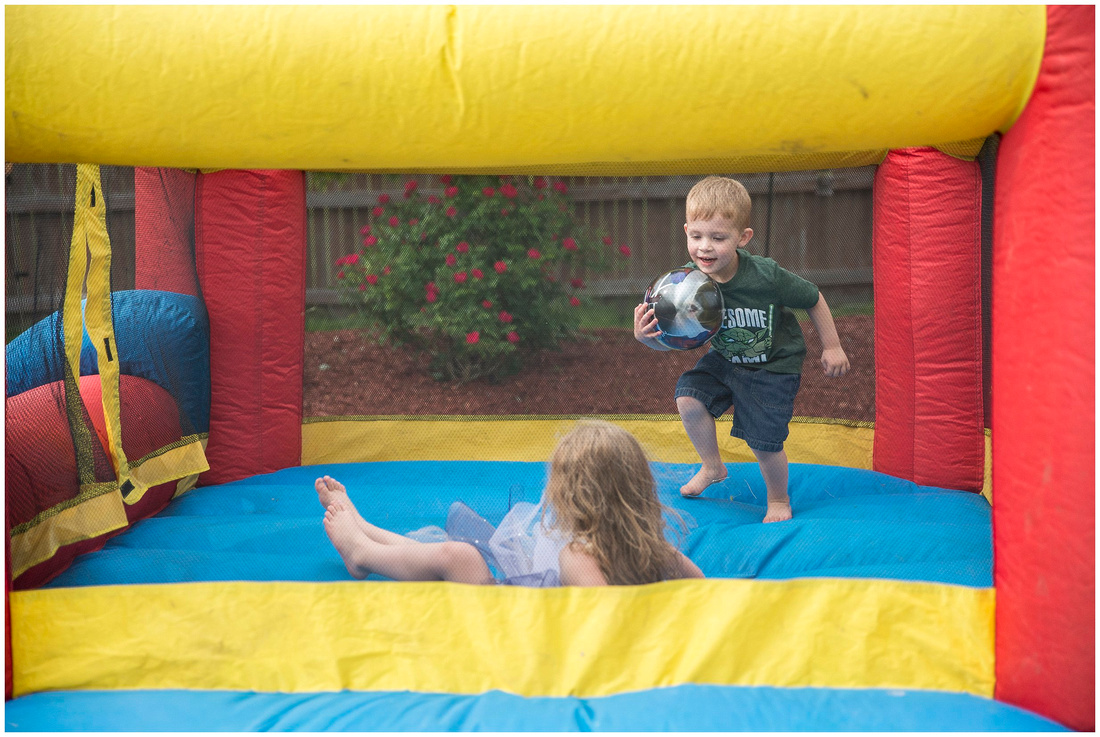 Of course there had to be a Star Wars birthday cake!
Happy birthday Buddy!
Darth Vader Jello mold anyone??
Now here is where the fun really started! I bought pool noodles and cut them in half and decorated them to look like lightsabers. The kids loved them and the parents had some fun as well with them. Best party favors EVER!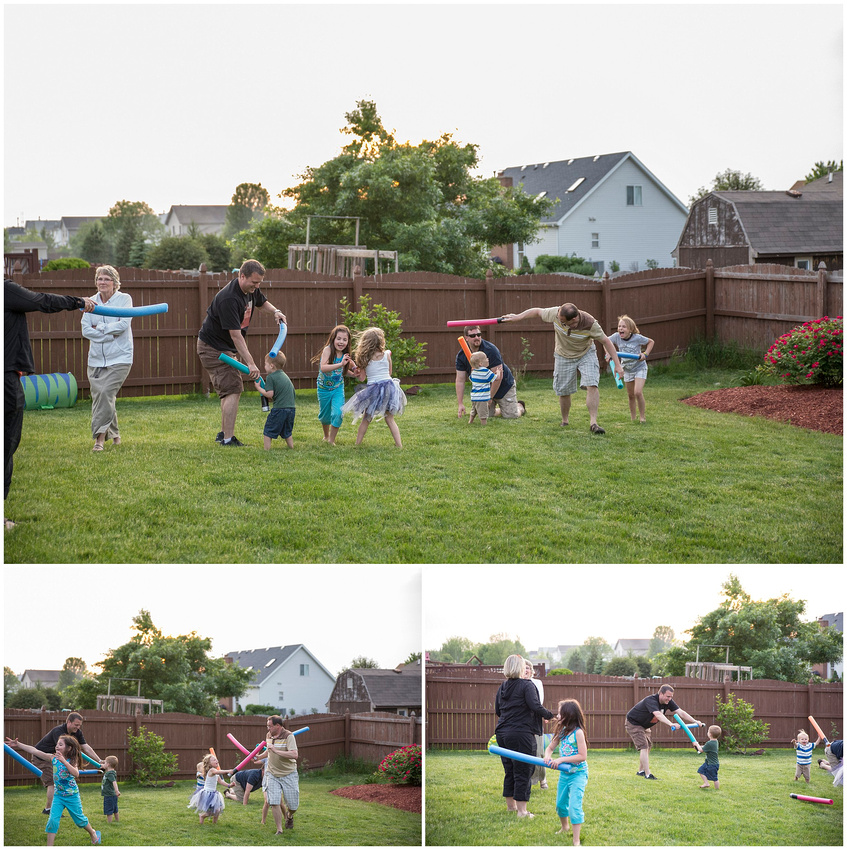 Ahhh the force is strong with this one!
Watch out behind ya Alex, I think someone is coming in for a sneak attack!
Time for some presents!
Ok so after this party we had my side of the family over the next day. The Star Wars theme continued on....
Twinkie cupcakes! May not be a Star Wars cake but still just as tasty!
Speaking of twinkies our cousin brought her twins to their first star wars party! They are so tiny here. Hard to believe they are fully mobile now!
More presents!
This was a really special present from my very talented uncle Mark! He drew a picture for Alex with all his favorite things!
Simply perfect for Alex on this 3rd birthday!!
So I hope the nice warm, sunny weather was a nice change from the current snow storm that is occurring right now.