Well today was the big day! The first day of school for both my kids. I thought that today was going to be so hard because I was sending my little man off to kindergarten. Surprisingly though it wasn't nearly as hard as when I sent my daughter to kindergarten. I sobbed when her bus pulled away. This time I was sad but was able to keep the tears inside and be brave for my son. I knew he was nervous and hesitant so I couldn't let him see me feeling all the same feelings he was having. In the end he got on that bus like the bravest boy on the planet. Not a single tear from either of us. I am so proud of him. Its still a sad day for me though because this is the end of an era. The end of the one of the biggest and most important chapters of my life. I am lucky enough to be able to stay at home with my kids. I have done the absolute best that I can in raising them and teaching them right from wrong. I can only hope that it stays with them when they are away and at school. So although I know one chapter has ended I also know that a new one is starting. One where I can find myself again. I've been a stay at home mom for 7 years. Now its time to do some things for myself. Spend more time improving my photography, take a yoga class, catch up on a a whole season of Greys anatomy, or just drink a cup of coffee while its still hot. I know this will be an an adjustment for all of us but I look forward to it! On to bigger and better things! So for all the moms out there that sent their babies off to school today know that this will be a fantastic time for you. For all the moms out there that still have littles at home know that it will be over before you know it and you will be sending your last one to school. I know so many people have told you to enjoy this time because you only have it once and its true but really cherish it!!
Look how ready he is!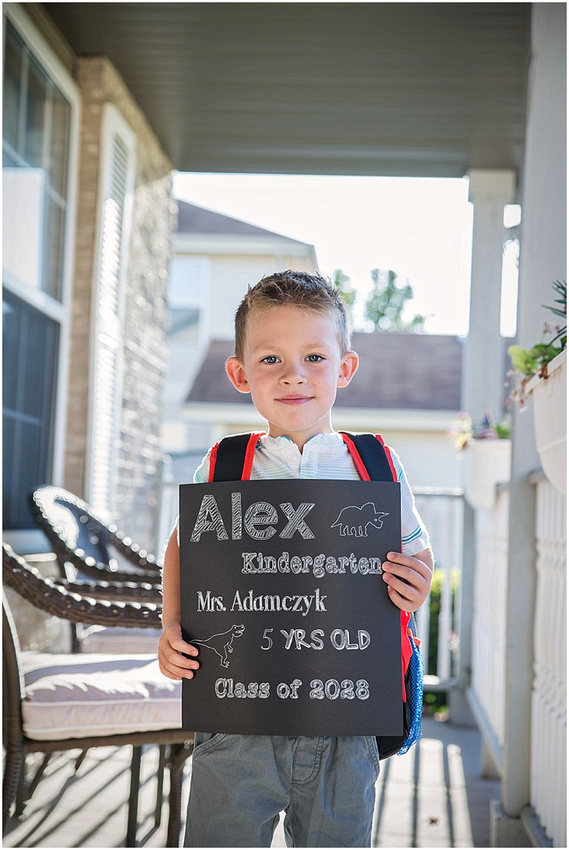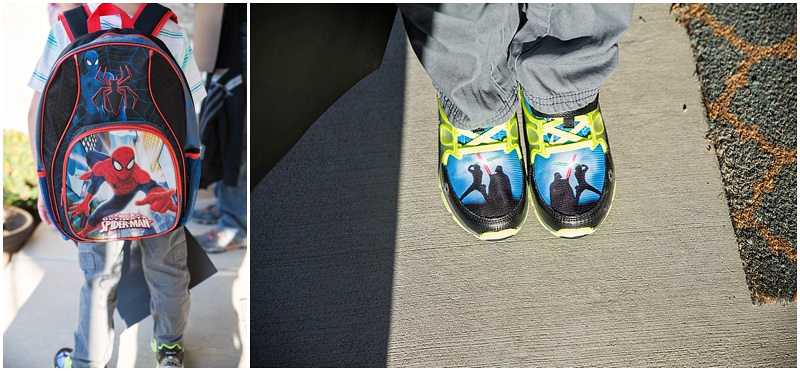 This years selection was spiderman back pack and star wars shoes.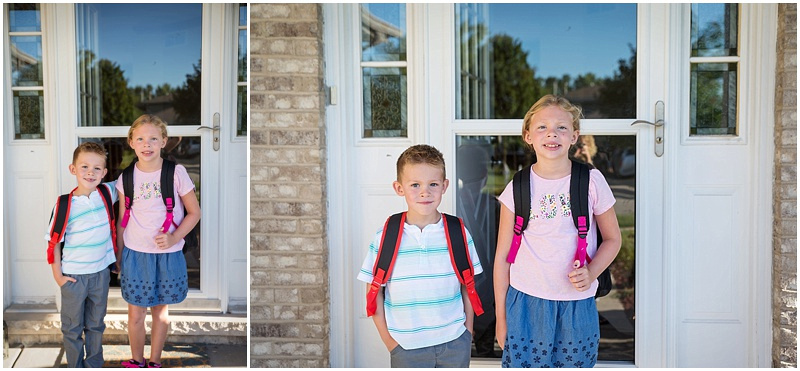 Big sister was very ready to go to school, so much so that she wasn't really feeling the photos today.....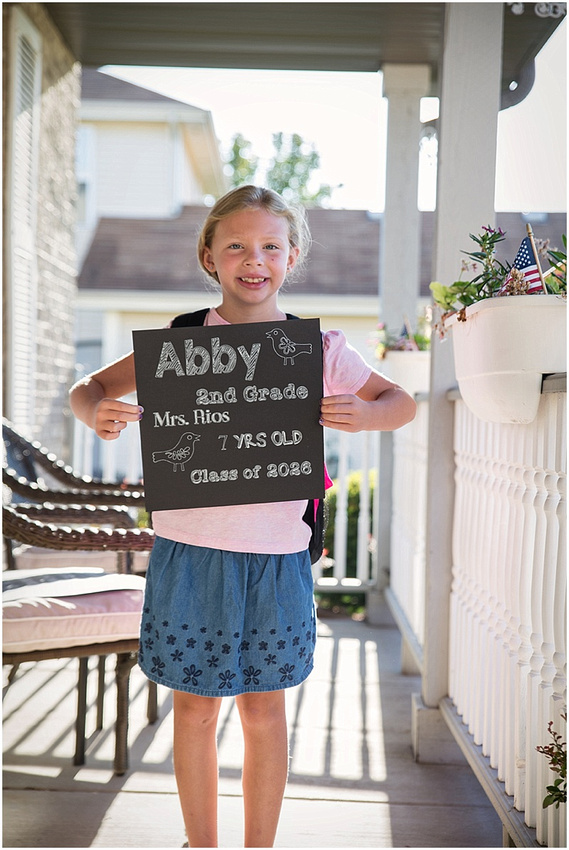 My daughter went with monster high and sketcher tie shoes. No more velcro or light up shoes for her. :(
There he goes for the bus. No hesitation!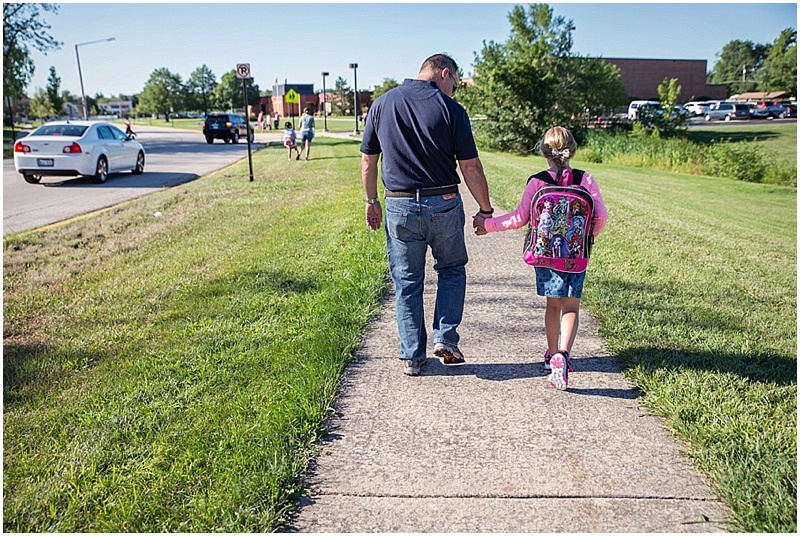 And off she went. I only got this one photo of her at school because as soon as we got there she spotted friends and ran off.
So it was great first day of school for both kids! I can't wait to hear how their days went!