What a fantastic baby shower my cousin had over the weekend! Under the Sea was the theme and no detail was left out. My cousin Pam and her husband are expecting their first baby in a few months and we couldn't be more excited for them! They live a good distance from here so the shower had to happen a little early because flying will soon be off limits for my cousin.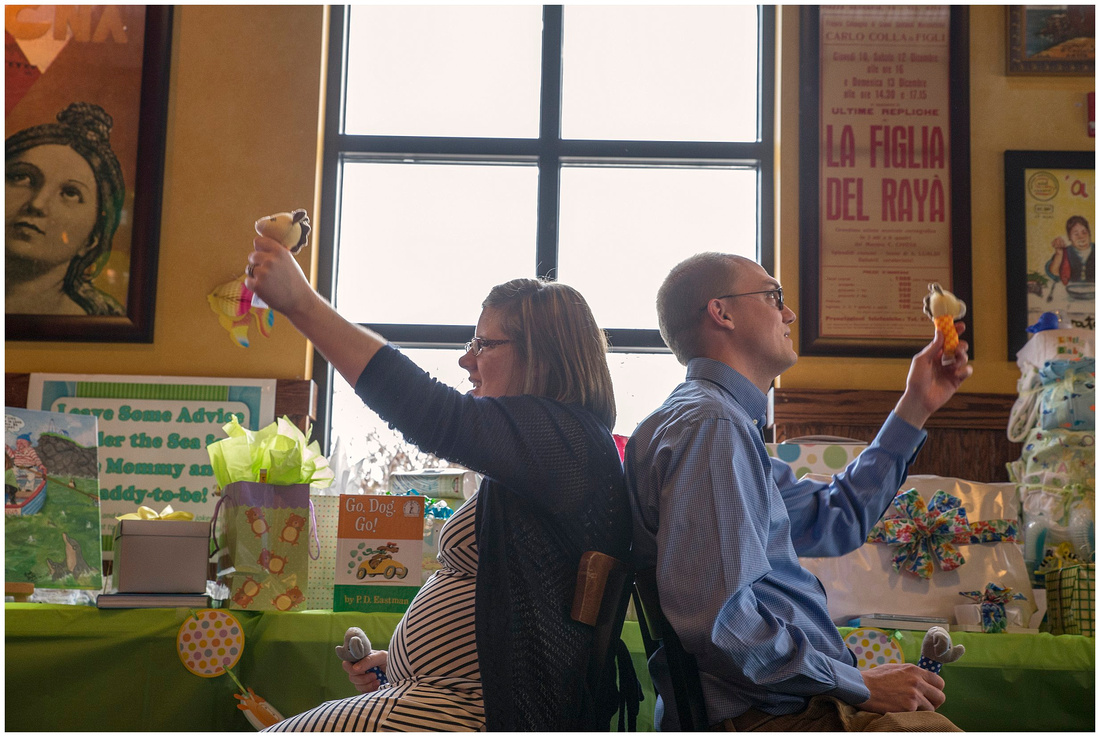 Here are the expectant parents playing one of the shower games! They were such good sports!

It was so great for Pam to be able to catch up with old friends!

Of course it's always great to catch up with family as well!
Our Uncle Mark never disappoints with his amazing art work!!!
Loved these invites! So creative and original!
This cake was delicious!!
And so were the cookies!
Loved the idea of leaving mom and dad some advice on a post it that was stuck to a diaper. In those first few days those diapers will hopefully bring a smile to their face as they change diapers and try to get a few winks of sleep.
Look at these cute little nuggets! Get ready guys, you will be the ones that little baby Tanner will look up to for ways to push mommy and daddy's buttons!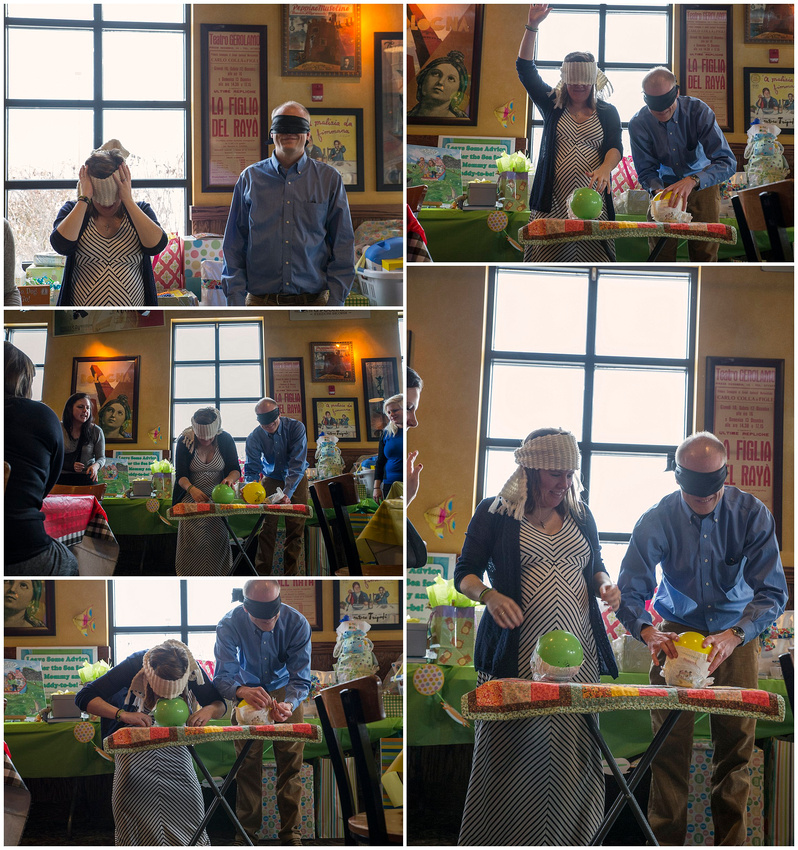 Game time!! Diaper a balloon while blindfolded. I think this would be hard without a blindfold!! Pam and Rett did fantastic! I have no doubt that the baby will always be diapered appropriately!
Grandma and Grandpa's turn! I think Grandpa would have maybe won if he had a chance to review the diaper tabs first. Grandma has had some recent practice so it may not have been a fair match!
Time for the gifts!!
Amazing quilt made by the grandma to be!
Everything the baby could need all made into a creative "cake!"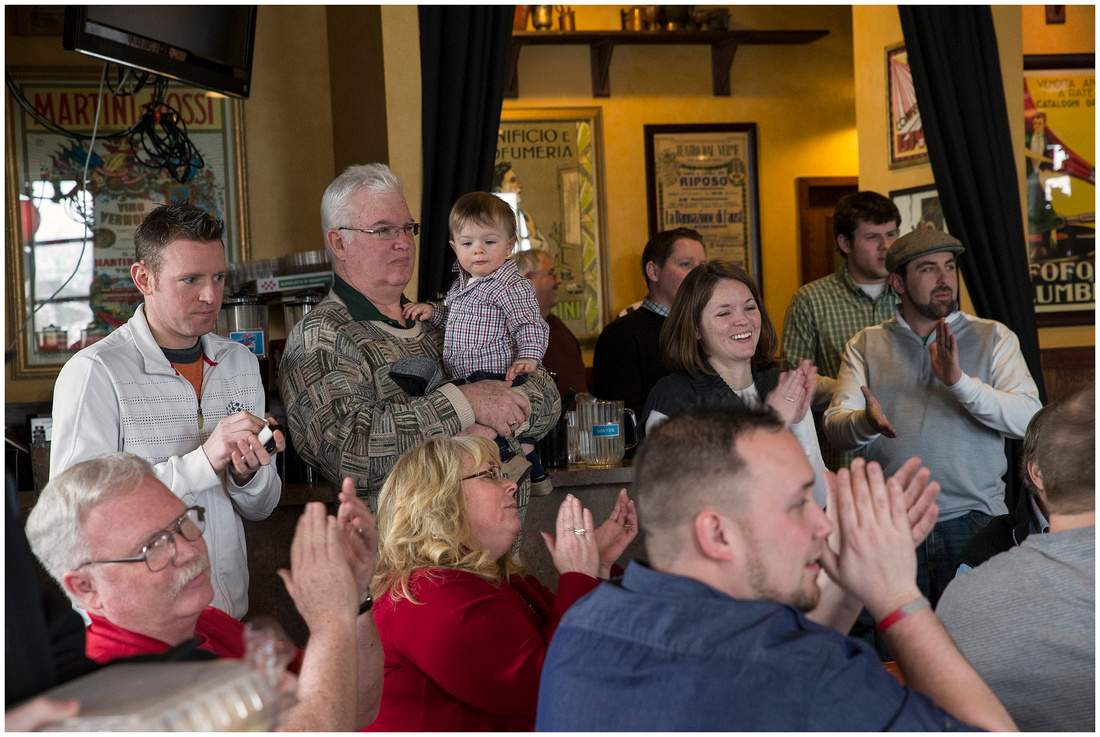 I know Pam and Rett are going to be amazing parents! You guys know how to work as a team and remember that when its 3am and the baby is crying and it feels like you both just shut your eyes. Strength in numbers!! Congrats and much love to both of you! I can't wait to meet little baby Tanner!