So on the first day of 2015 I got to spend the morning with a sweet little babe. My cousin had baby number 3, 16 days prior! What an absolute blast they are having with their twins and now baby Bernadette! Bernadette is usually a super awesome sleeper, at least that's what I witnessed at our christmas gathering and I was all set for a super sleepy baby. Bernadette had other plans the day I stopped by, lol! That's ok though because we still had an amazing session and I like to think that she was just fascinated with the whole photo session and didn't want to miss a second of it!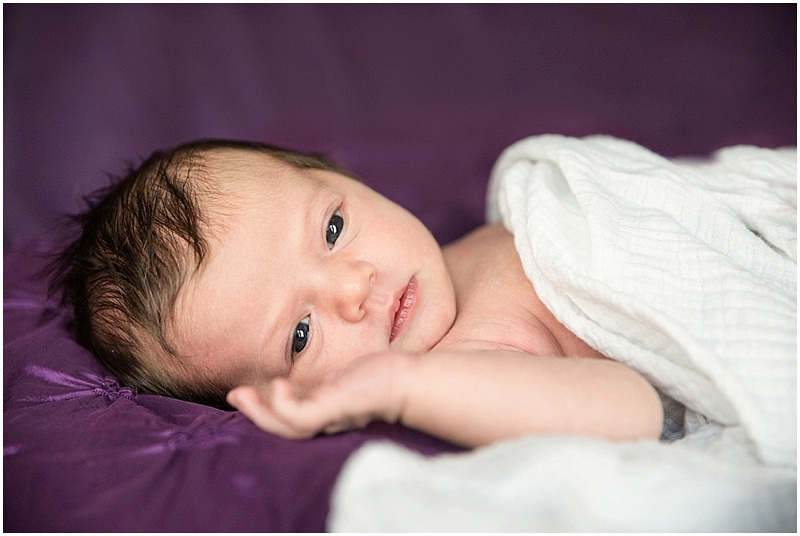 I am ready for my close up!!!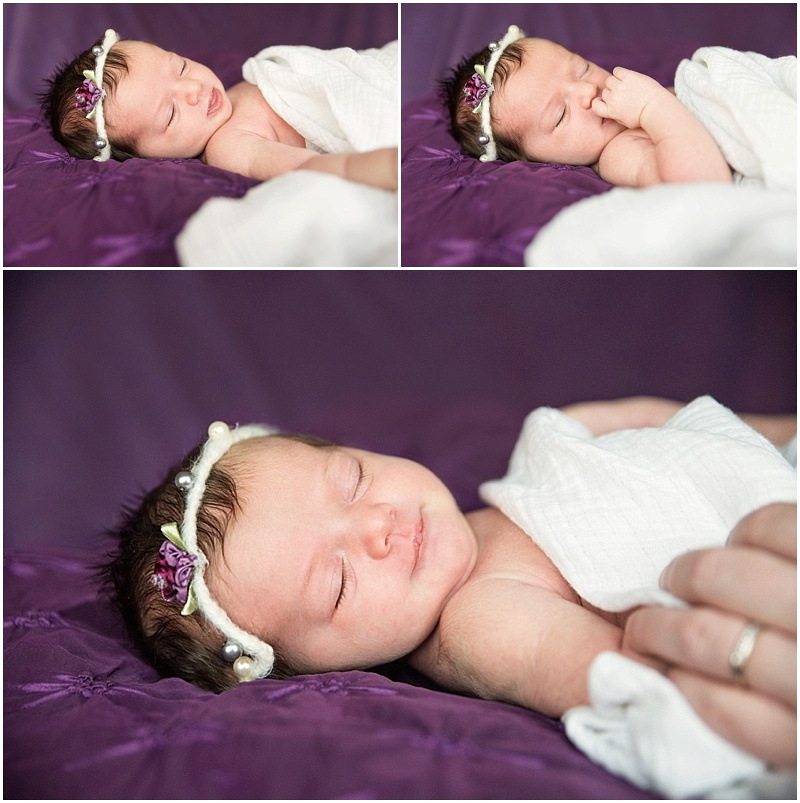 See it looks like she is sleeping here but she is really taking really long blink breaks, Lol! The only time she would close her eyes was when Mom put her hand on her chest. Look at that content look in the bottom photo. Mom has magic hands!
Look at those perfect lips!
OMG She is smiling for us!! Absolutely love it!
Perfect in every possible way!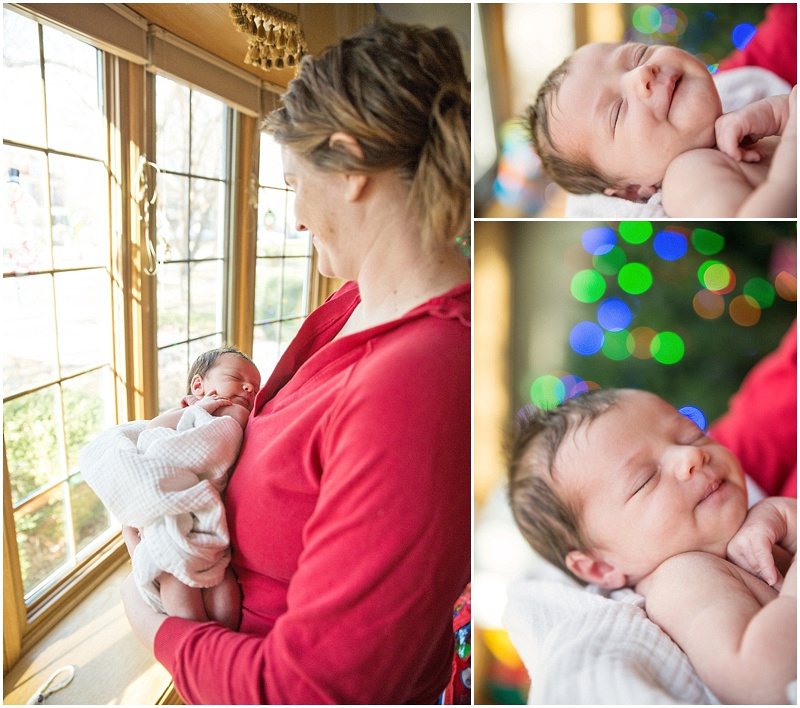 More smiles and happy to be in mom's arms!
Just beautiful!!
And when I got this look out of her I knew our session was done! She rocked her first photo session and it was seriously my pleasure to come and take her photos! Gaelen and Tim I love you both to pieces and am so glad that I could capture this amazing moment! By the way, you two do good work!