Over Christmas break Abby and a few of her friends had the opportunity to visit the American Girl Doll store. I knew we were going for over a month but kept it a secret because its more fun that way and also with the amount of viruses floating around I didn't want to tell her and then have to break her heart if we had to cancel because someone got sick. So the day before the big trip we saw a commerical for American Girl and she asked when we could go to the store and with the most serious face I said, "How about tomorrow?" The look on her face was priceless! What I didn't tell her was that 3 of her friends were also coming with. Always have to keep a little something in my back pocket..... So the big day had arrived and we drove to her friend's house where we were all meeting. Another fun surprise when she realized who was going!
We finally made it!!
Immediately the girls were mesmerized! I had never been to American Girl before and I have to admit that it really is something. I can't imagine what I would've been like if I was in their shoes. So much to see and take in.
I don't know what the fascination was with this chair but all the girls had to take a turn sitting in it, lol!
Quick pose with Caroline in the background. It was really hard to get any real good photos because the girls just wanted to explore.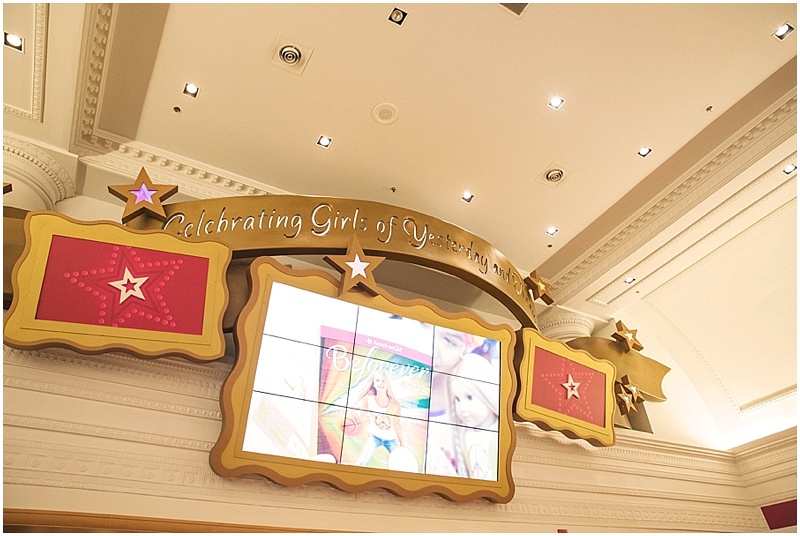 The displays at the store were pretty cool! So much detail and thought for a doll store.
One of the activities you can do at the store is have your dolls ears pierced. So of course we went ahead and did that. They also have a hair salon and a hospital for the dolls.
Here's a photo after most the dolls got their ears pierced. No tears out of any of them. :)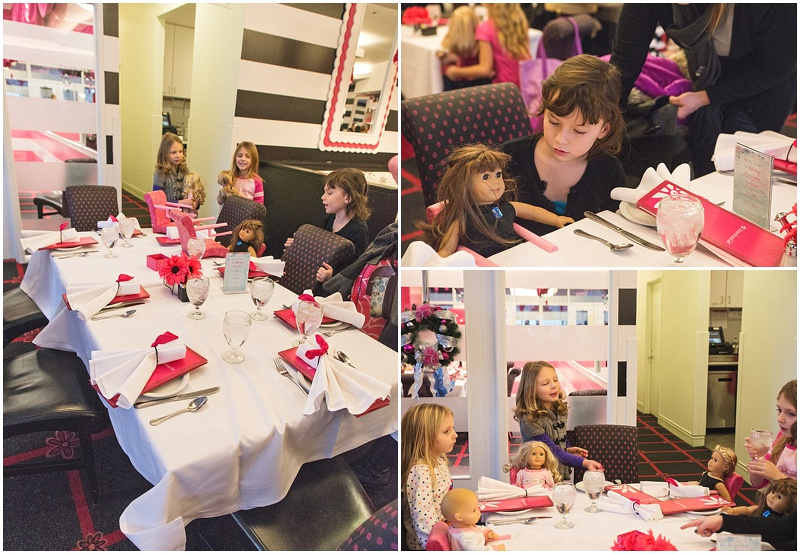 After ear piercing we had lunch at the cafe. Its quite the production for meals at the cafe. You are only seated at certain times and its highly suggested to have reservations. I must say though that no detail was left out. They had seats for all the dolls along with a little tea cup and saucer that was ours to take home. Also there was a little box of cards on the table that the had questions on them that kept the girls busy while we waited for our food.
It was an all day adventure but I think in the end the girls really enjoyed it and I enjoyed seeing them explore the store.