Oh what a fantastic day it turned out to be for my cousin Jane's wedding shower! The air was a typical fall day, crisp and cool but the sun was shining brighter then could be. All of this fit in perfectly with the venue and the theme (which of course was a fall theme) of Jane and Alan's wedding shower.
Loved all the decorations from the little pumpkins to the simple, yet elegant center pieces!!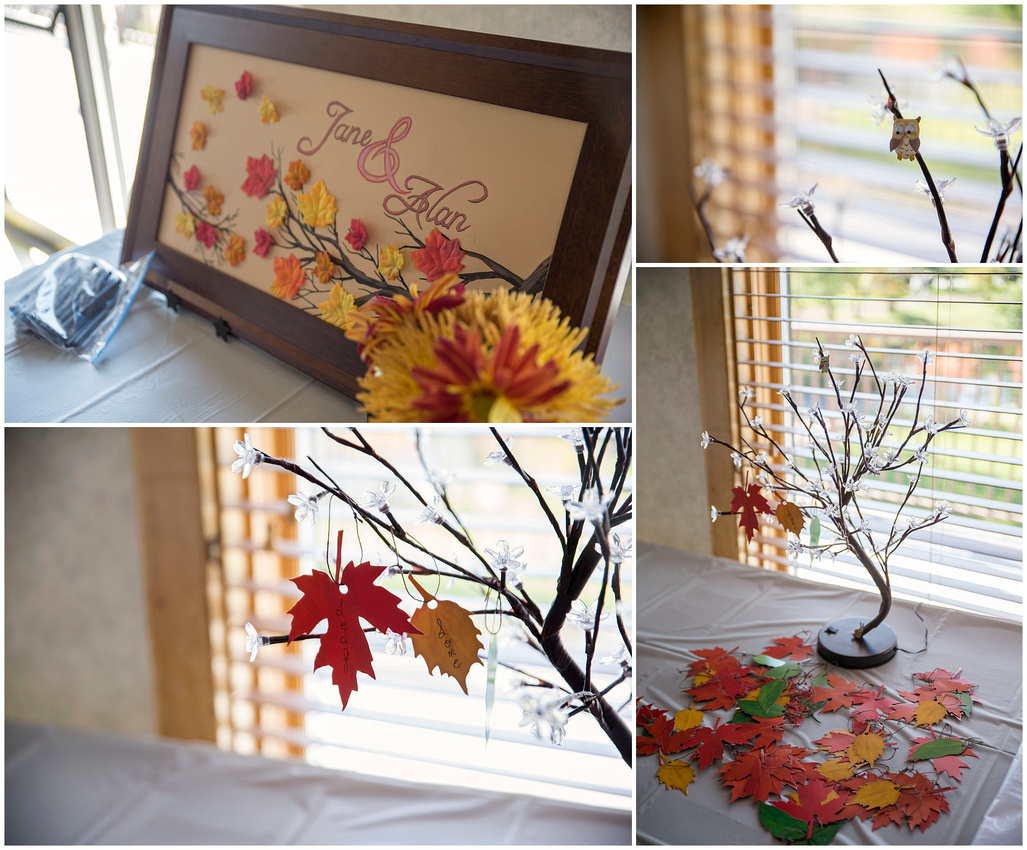 The little tree with the leaves was probably one of my favorite details. Leaf Some Advice and everyone could take the opportunity to give the happy couple some marriage advice or well wishes. The sign with Jane and Alan's name was so original and pretty! Oh what's that I see hiding in the little tree, yes it's an owl! Jane and Alan registered for several Owl themed items and every time they would open one up, the look on their faces was so cute!
Moms of the bride and groom! Truly a pleasure meeting you Joan!
Proud mom and her girls!
My lovely cousins and one of my amazing aunts here!
Time for some mingling and catching up!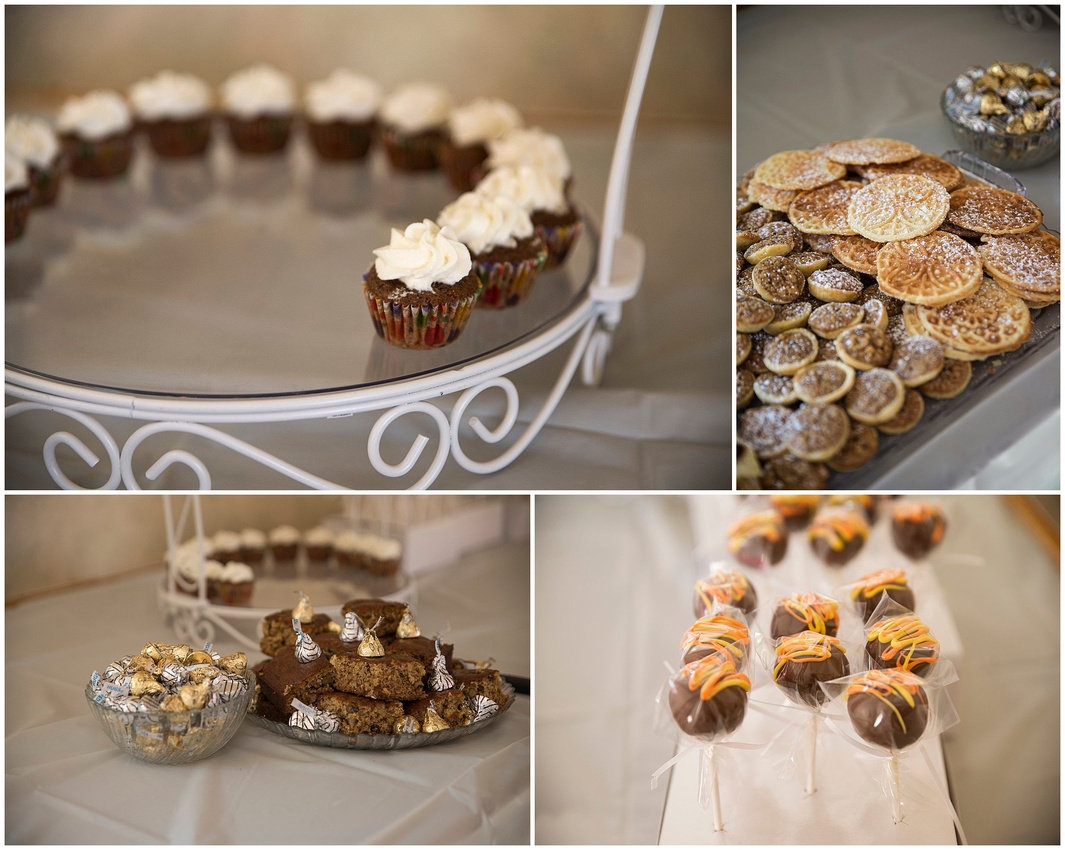 Some delicious treats that were tempting me all afternoon long!
And let the gift opening begin!!
If its one thing I love about showers, its the handmade items that are given!!
The girl scout themed apron was a super fun gift!!
I think Jane's expression in the top photo says it all for her excitement for the Owl items!
Jane's mom made this amazing quilt! The stories about this quilt being made is what really makes this quilt amazing! Hey Jane do you know how many times you surprised your mom by coming home early or unexpected and she had to hide all of it in 10 seconds??
Kim, the expert bow/bouquet assembler! I had many laughs with you on this Kim! You did a fantastic job!
One last game for the happy couple to participate in! It was really funny watching your answers you guys!
One last photo of the future bride and groom to be! I wish you guys all the best and can't wait to watch you guys as your start a new journey in the book of Life! Love you both and looking forward to the big day!